Anthony, author of the Blog The Travel Tart, introduces to his audiences a humorous and offbeat side into the world of travel.  With hilarious stories, random photos of funny street signs, and crazy pictures/ videos, Anthony claims that travel shouldn't be taken too seriously.  One of the chief reasons why people travel in the first place is to enjoy themselves and have fun!  Therefore, this Travel- Tart chooses to communicate his extensive travel experiences through laughter and wit.  Tours4Fun had the wonderful opportunity of interviewing Anthony on his travel adventures, and today we're going to share this interview with you!
Tours4Fun: What do you look forward to the most when visiting a new place?
Anthony: The opportunity for me to come up with more silly stories so I don't run out of dinner party conversations! No seriously, I like experiencing the new of everything, and this includes the sights, sounds, food and beer!
Tours4Fun: Most of your blogs are about funny travel tips and humorous stories (which I greatly enjoyed reading).  What motivated you to start a travel blog such as this one?
Anthony: I'm naturally drawn to the funny and offbeat things in life and that includes anything travel related. I thought it would be a good idea to combine travel and humor, because this was a niche just waiting to be filled. Plus, when people Google stuff when they are bored at work, they're usually looking for something humorous or they're dreaming of other places they would rather like to me! Hence, that's why I focus on the funny travel photos, videos, destinations and other silly stories. Plus, travel wasn't meant to be taken seriously in the first place! We all love travelling because it's meant to be fun!
Tours4Fun: What is the most important thing you have learned on your various adventures?
Anthony: The more I learn about other countries, the more I learn about my own and myself.
Tours4Fun: Can you give us a few tips on budgeting for long term travel?
Anthony: It's making the commitment to actually do it. If you really want to make it happen, you will make it happen and will do whatever it takes to do it. Often, travelling to other places is cheaper than staying in your own country! Work out how long you need to be away for, and break it down into a daily budget, depending on which countries you are going to visit, and then save up for that trip. Believe me, you will never regret it.
Tours4Fun: Out of all the trips you've been on, where have you encountered your craziest/funniest moment?  Tell us a little about this moment and the people involved.
Anthony: There have been many. One of the most memorable was working out the logic of waiting four hours for a minibus taxi for a trip from Bulawayo in Zimbabwe to Pretoria in South Africa (after an overnight rail trip) for it to blast onto a neglected highway system at the speed of sound for an 11 hour journey sitting next to a person with the biggest backside in the world. I was travelling with a Belgian guy called Jan, and after this crazy trip, we were dropped off at a 'Hijacking Hotspot' advisory sign near a petrol station. I had a very sore backside from that trip.
We arrived at a hostel at midnight, only to find out that there was only a queen bed available in the entire hostel. After 12 hours on the Victoria Falls train, four hours lounging on backpacks in a hot Bulawayo mini bus taxi car park, and 11 hours on the mini-bus, I did not care. The bed was the most comfort I had encountered in days, and it didn't matter who I shared it with. I was quite prepared to endure an unconscious man-hug from Jan at three o'clock in the morning if I had to, but I really needed to sleep!
Tours4Fun: What has been the most challenging part of continual travel for you?
Anthony: I've slowed down a bit these days! I'm based in Australia, but undertake a number of trips throughout the year. I've done long term travel before, and the challenging part is to pace yourself and not burn out. Long term travel sounds glamorous, but it can be a hard long slog sometimes. The tip here is to find a good place to chill out for a week or so regularly throughout the trip.
Tours4Fun: Do you mostly travel alone?  Have you made any lasting connections with people you've met on the road?
Anthony: I like a variety of travel modes – alone, with others etc, as variety is the spice of life. I've made many long lasting connections with people I've met on the road. I've gone to visit them all around the world, and some have come to visit me!
Tours4Fun: Do you ever get home-sick when you're away for a while?  If so, how do you battle it?
Anthony: Not really. I know that I'll always be coming home eventually and home isn't going anywhere!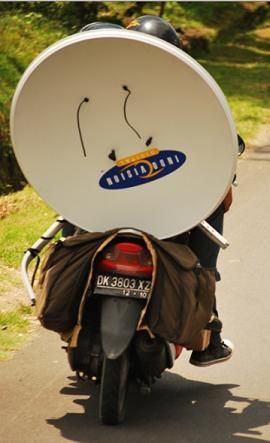 Tours4Fun: How old were you when you first caught the travel bug?  Was there a specific destination that enticed you into the world of travel?
Anthony: I always liked going to new places as a kid, but I first caught the travel bug in my mid-twenties when I was sent to Kosovo for work for a month. This was my first trip outside of Australia and New Zealand, and was only a couple of years after all the mayhem occurred. I was doing work there as part of a United Nations Project, and it was an eye opener seeing around 50,000 troops and associated artillery there keeping the peace. However, I met some wonderful people there as part of my work and I loved every second of it. This is where I first discovered I loved travelling.
Tours4Fun: Finally, where will your next adventure be?
Anthony: I've been doing a lot of press trips recently in relation to the website, so it's most likely wherever someone wants to send me next! Stay tuned!