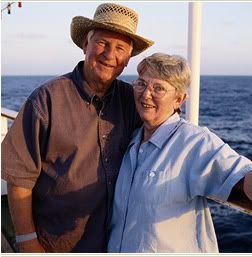 Thinking about how much fun you're going to have when you take a tour of Hawaii or one of our other tremendous trips can sometimes make even the most detail-oriented traveler forgetful. And for some of us, being forgetful can be a very scary thing. With that, here are some things to remember if you happen to be one of our senior tour-takers:
Prescription Medication – while this can seem like an obvious thing to remember to bring, it can't be stated too often to remember to bring your prescription medication. It's the one thing that you really can't afford to forget to bring. At the same time, you might want to also consult with your physician to see if there is anything else you can bring along, such as allergy medicines (which vary depending on the region you'll be taking your tour in), gastrointestinal medicines, motion sickness medication, cold-symptom medicines, pain relievers or motion sickness medication. Check with your doctor to see if you should be bringing any of these along with you on your tour.
Water And Snacks – While your tour will provide you with stops to get food and drink, it never hurts to pack something to snack on while you enjoy your tour or a drink to quench your thirst on one of your bus rides.
Hand Sanitizer – It never hurts to have some hand sanitizer to cleanse your hands in case you want to snack on something but haven't had the time to wash your hands or just to give your hands a little freshening up when touching rails, door knobs or other objects that are regularly shared with others.
First –Aid Items – Items such as bandages, gauze, antiseptic, tweezers, scissors, cotton-tipped applicators and a first-aid book can be really helpful in the unlikely scenario that you'll need to use them. When it comes to items such as these, it's always better to have them than to not when you need them!
Weather-Appropriate Clothing – If you're taking a tour of Las Vegas or any other spot, make sure you check the weather and prepare for whatever season you're going in. If it's going to be sunny and hot, make sure to bring a hat, sunglasses and any other items to ensure that you're comfortable on your tour. Also, make sure to bring suntan lotion, lip balm or other ointments to apply given the weather.