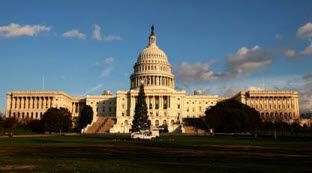 Explore the history of East Coast like never before on our 3-Day-Washington D.C.-Philadelphia-Thousand Island-and-Niagara Falls Bus Tour. This multifaceted tour takes you to all the renowned historic sites in the District and the City of Brotherly Love - Philadelphia. What makes this tour versatile is the fact that it not only gives you a glimpse of the history and culture of East Coast, but also brings you close to some of the most stunning creations of nature like Niagara Falls and Thousand Islands. The tour also offers unique entertainment which includes the popular boat ride - 'Maid of the Mist', an IMAX movie featuring the legendary daredevil stories of Niagara and a visit to the world famous Corning Museum of Glass that showcases an exquisite collection of glass artistry.

The tour begins with taking all its travelers to the border of United States and Canada where the view of the beautiful archipelago which straddles across the border - Thousand Islands, can be enjoyed. The excitement continues with the 'Maid of the Mist' boat ride which offers an up close encounter with the falls, and a riveting IMAX movie on Niagara Falls. Adding to the versatility, a visit to Corning Museum of Glass gives an opportunity to explore every facet of glass and witness live glassmaking demos in which the talented artisans mold and shape heated glass into attractive glass objects. The finale of the tour is marked by traveling in the past and visiting some of the most significant destinations that carved the history of United States like the Houses of Government in Washington D.C. - Capitol Hill, the White House, and the noteworthy Museums and Memorials housed by the capital of United States.

The historic tour advances to Philadelphia with a visit to Independence Hall, where the Declaration of Independence was signed, the Old Capital Building, and the famous Liberty Bell. Enhance your vacation by staying at the historic and luxury hotels in Philadelphia.

Explore the versatile East Coast through 3-Day-Washington D.C.-Philadelphia-Thousand Island-and-Niagara Falls Tour by boarding theTours4Fun's bus!